How we work together. First, we listen. We want to hear your ideas, learn your lifestyle, your priorities, and your budget. We want to understand how an outdoor living space will enhance your life. Then we work with to create a conceptual design giving you ideas about how your new landscape will look and feel and the cost parameters. After tweaking the conceptual design we can move to adding all the details.
OPTIONS ARE KEY
Ok, we have you conceptual design fine-tuned. We then consider at all the details that create your ambiance and influence the cost. Things like hardscape materials, the size, and quantity of landscape plants and the phasing of your construction are all important considerations. The end result, you end up with the best plan that meets your aesthetic and budget needs.
OUR EXCLUSIVE "LIVABILITY GUARANTEE"
We make it all work together. We call it a "Livability Guarantee". When we design we make sure everything works the way it should. Water drains properly, patios have enough room for your outdoor dining table, We won't let you make a mistake. If an idea is impractical or will cause problems, we'll tell you and make appropriate suggestions. We want you to love your landscape, every day.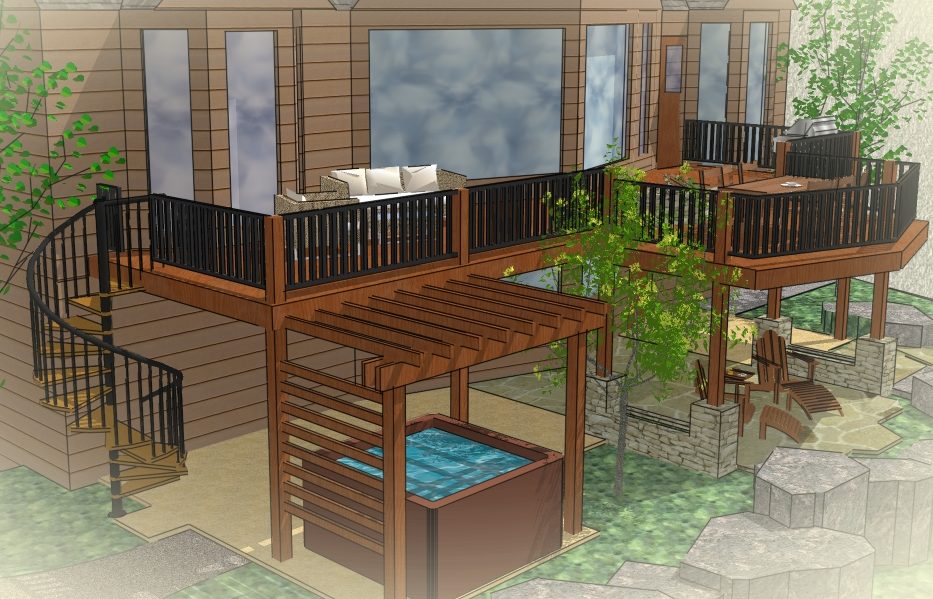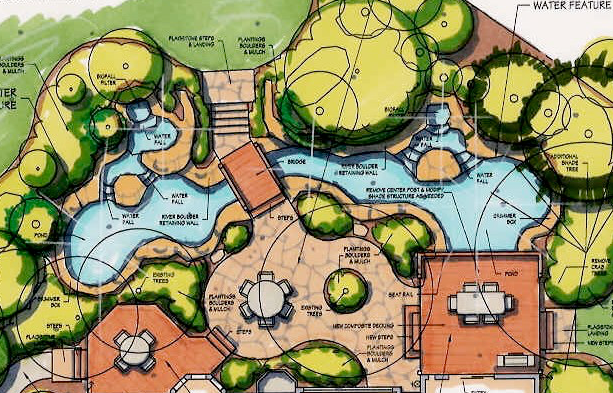 Key Benefits of the Service
It all starts with design. If the design is on target you will love your landscape. 
  Fist we listen, to your requirements with our ideas.
  A conceptual design leads to the best decisions.
  Beautiful, creative and functional landscapes are planned.
  Considering finishes and planting can help meet your budget.
  Everything is planned with your lifestyle and needs in mind.
Our designers are experienced in residential design. We've been designing and crafting landscapes for more than 20 years.
Our designers work closely with our craftsmen to integrate the design with best practices construction.
We tweak our designs until they work with your needs and budget."