Pelletier Family Created New Outdoor Living Experience
CREATING AN OUTDOOR SANCTUARY FOR LIVING AND ENTERTAINING
Janelle Pelletier and her husband, Scott, were frustrated with their outdoor living spaces. Their back patio was too small to be useable. It didn't allow enough space to place furniture or entertain, and the steps built around the edges made it dangerous. Scott complained that the colored finish flaking off of the concrete made the patio unattractive.
The Pelletiers wanted to enhance their original landscape. Several trees in the backyard were dying and some plants had outgrown the original beds. The front yard lacked the appeal Janelle wanted.
After seeing our ad in The Home Mag, Janell reached out to Bruce Wilhelm, one of our Landscape Imagineers, and booked an initial free consultation. Bruce listened to their concerns and design ideas and offered to develop a plan that addressed all of them. By continuing the discovery process and engaging our design team, we were able to create a design and project plan that transformed their outdoor living spaces into the inviting and functional areas that supported their lifestyle.
---
THE DESIGN PROCESS
Bruce and our design team worked closely with Janelle to refine the design, discuss options and costs, and the construction requirements. The process resulted in a project that addressed their lifestyle and was in line with their budget. 
  Our experience with Outdoor Design Colorado was great from the beginning. They gave us suggestions so we could incorporate what we wanted. Throughout the design process, we went back and forth and exchanged ideas. It was collaborative. I would absolutely recommend Outdoor Design Colorado.
Janelle Pelletier
Our attention to detail and construction experience allowed us to save the Pelletiers money by expanding and overlaying the new patio and steps on top of the existing patio. We created a more inviting, usable and safer space by incorporating a seat wall  enclosing the space that was a hazard in the original patio. The existing paver walkway was extended to connect to the entry of the back patio.
I love walking into the back yard now. I'm out here in the morning for coffee. My favorite part of the back yard definitely is sitting here.
Janelle Pelletier
In addition to the backyard hardscape, Janelle wanted to enhance their landscape. The backyard landscape needed changes that replaced overgrown trees, created more aesthetically pleasing areas and offered more screening from their neighbors' yards. The work in the front yard included remaking the driveway so it winds and rebuilding and repairing the front entry porch making it more inviting.  We worked with Janelle to modernize the front planting areas by incorporating more trees and shrubbery and reducing lawn areas. 
One of my favorite things about the front yard renovation is that the driveway is wider since we have teenagers and a lot of cars. Our front yard really didn't showcase our house very well.  We needed more trees. Now, I really do love our front yard.
Janelle Pelletier
CONSTRUCTION

The Pelleitiers were happy with the care and quality of the construction. Additions and minor changes to the design were incorporated during construction and resulted in better matching their aesthetics.  
The project included an expansive back patio space, incorporating a pergola, adding lighting throughout, enhanced backyard landscape, extended paver walkway, reimagining and landscaping the front yard, widening the driveway and rebuilding the front porch area..
Before

& After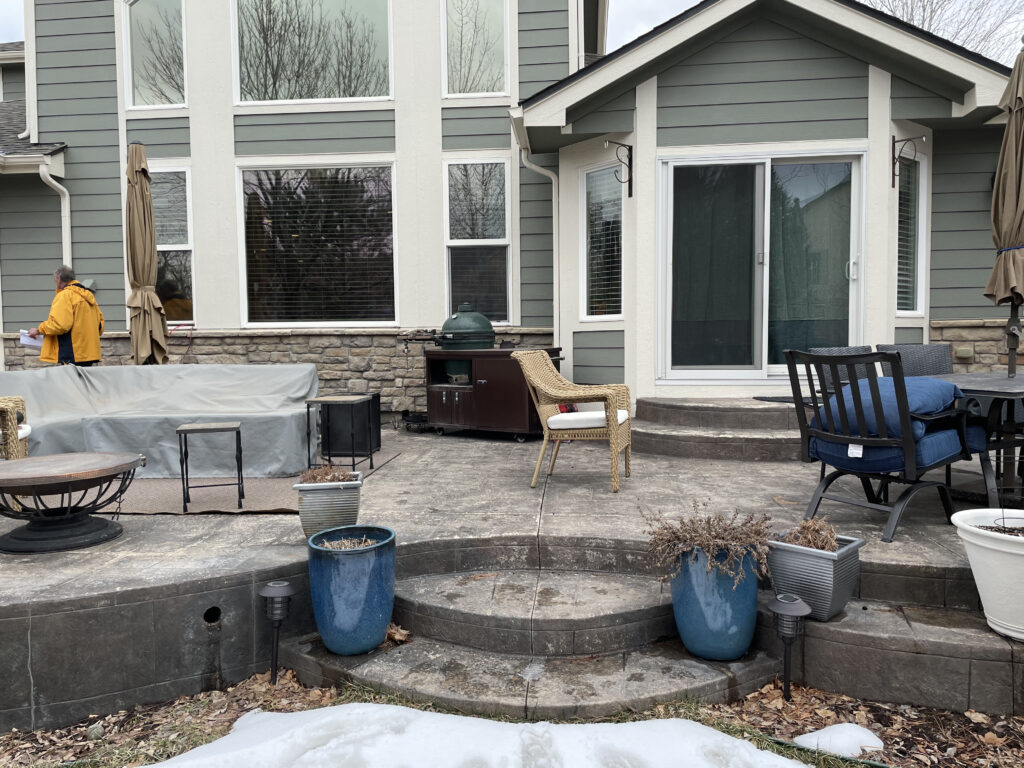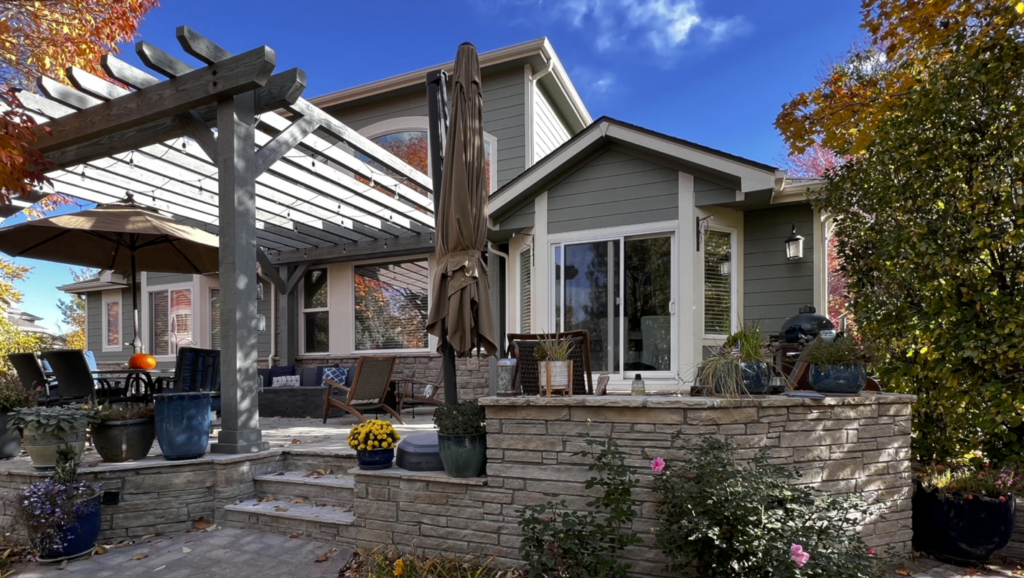 Request a Free – NO-OBLIGATION Landscape Consultation.
Let's Collaborate!
---
Our Collaborators
Bruce Wilhelm – Landscape Imagineer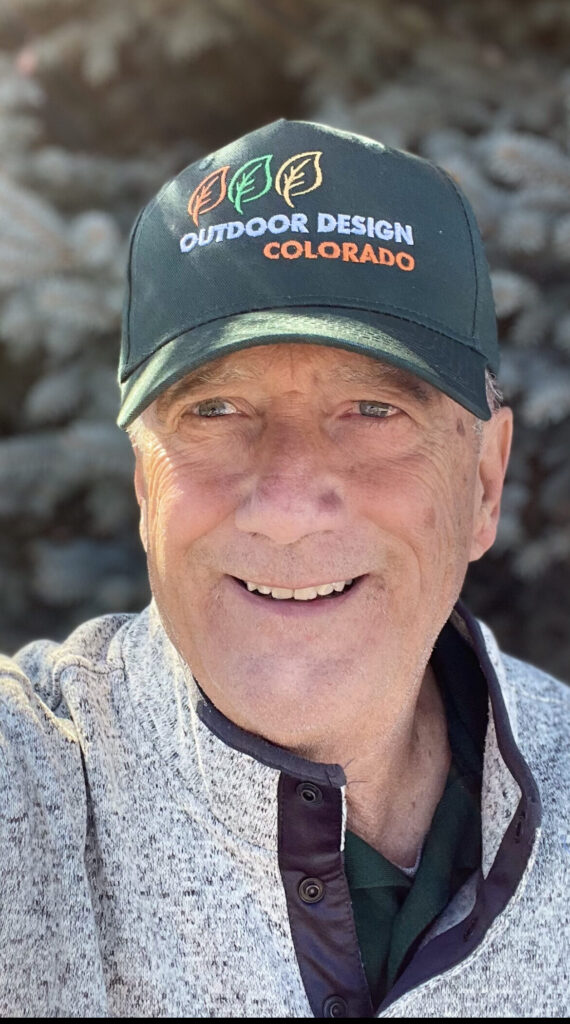 Bruce and his family have been involved in the Denver landscape industry since his grandfather started a tree service in 1936. Today, he is inspired to help homeowners realize their dream yard. He listens carefully to lifestyle needs, budgets and landscape preference and works with each client until, together, they get to the point where everything works. He's excited to work with you to imagine and create your landscape
---
Matt Merki – Landscape Dreamer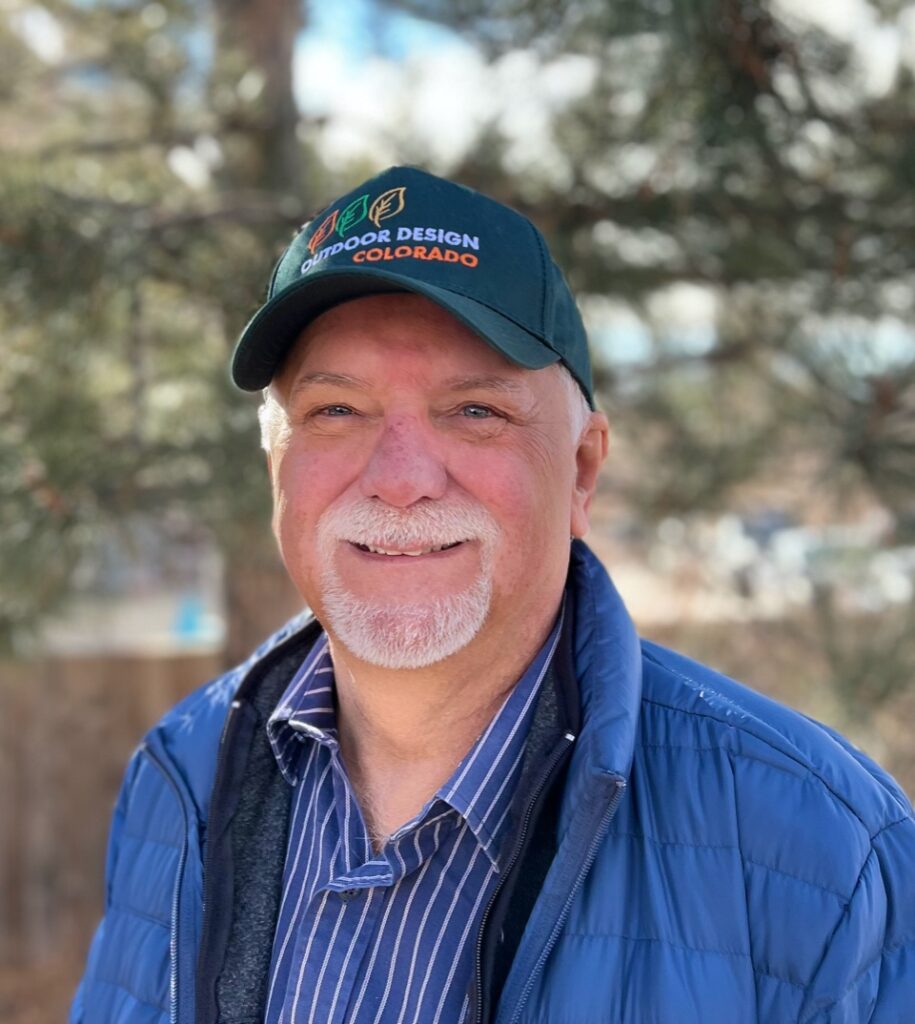 Matt has been a designer for over 20 years with experience in many fields. As a graphic designer, Matt's sense of layout and design made it an easy transition into landscape design. His passion for creating outdoor living spaces that fit the needs of clients makes him a valuable part of the Outdoor Design Colorado team. Matt looks at all aspects of a project from hardscape to landscape, plant selection with an emphasis on xeriscape, and works with our team on irrigation and drainage issues. Working within their budgetary and lifestyle needs are primary components to creating a dream landscape that becomes an integral part of each client's dream.
Livability

Guarantee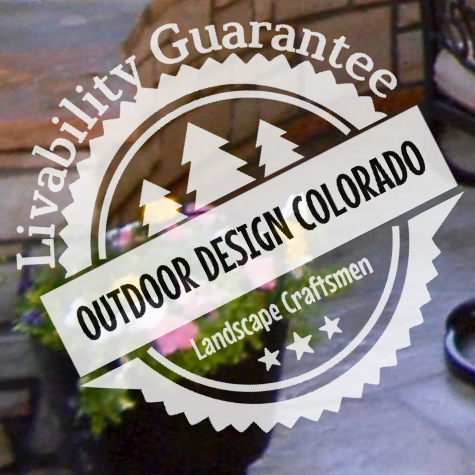 OUR PROMISE
You will be living with your landscape for many years. From our perspective, it needs to work right. That means that things like the rainwater needs to drain properly, steps are comfortable, and that there's enough room on your patio to comfortably use your table and chairs. Bottom line, we pay attention to all the little details. And, we promise, we won't let you make a mistake.
Give

Us a Call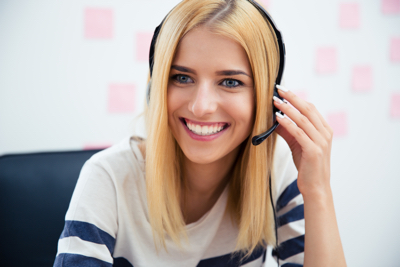 Feel free to contact us over the phone. We will be happy to start a conversation.
 

 303 444 3795